这是Photophob的laridae.at Netlabel的最近作品, 来自美国人Dril.
After his debut "Run Stop EP", released on hippocamp in 2008, DRIL aka Tony Williams returns with an eight track mini album on laridae.at
Ctor or constructor denotes an adjustment from the previous form. Composed over a three week period in winter 2008, the album features analog melodies over broken electro beats, flavoured with elements of idm and early industrial. A sort of dark, omnipresent 80s flair grounds these 8 cold and abstract pieces of oldschool music.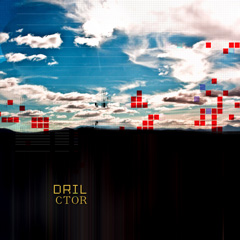 Track List:
1.Black 1982
2.Fingercam
3.Brightway
4.Faceliner
5.Highjacklr
6.Doublenull
7.Motionium
8.Autodrum
音频片段:需要 Adobe Flash Player(9 或以上版本)播放音频片段。 点击这里下载最新版本。您需要开启浏览器的 JavaScript 支持。
Download Full Album (As zip).