Kilowatts is back – after his highly successfull track featured on Robot Dreams, Kilowatts returns to Kahvi with a six track ep entitled 'six silicates'.
After the pure ambiance of casimirs blake, Six Silicates turns the mood with beat driven electronica/techno, fast paced and dynamic vibes and a definite 'euphoric' theme throughout. A warm and friendly ep to welcome the summer months, listen and enjoy the sun!
"James Watts began pruning his unique vision for electronic music in the days of tinkering with DOS-based trackers. His prolific body of work now embraces breaks, IDM, techno, downtempo, and everything in between. His fluency in piano is evident throughout his work, as is his penchant for jazzy riffs, intelligent structure, wistful melodies, and an often cheeky take on the current state and history of electronic music as a whole. KiloWatts's solo work is about orchestrating electronic music in the same way one would orchestrate an orchestra, emphasizing the ability for digital precision in musical gestures. Basslines follow leads, musical structures preserve thematic cohesion, granular bits divide and come together, swelling into grand peaks before finally dropping into ass-shaking grooviness.
An ever-growing list of projects and collaborations exists. Skeetaz, with breakbeat cohort Bil Bless (Son of The Electric Ghost, The Disciple Grin, etc), brings hard-hitting digital glitched-out funk, as well as their own label Proboscis. His collaboration with singer Peter Van Ewijk is a mystical ride through epic existential storytelling, nested atop edgy electronica. With Tanner Ross, a unique style of dark minimal tech-house is born under the name Voodeux for Dirtybird's techno sublabel Mothership. Fellow Philadelphian poet Amagine delivers consciousness-driven motifs in their digital glitch-hop project called Super Galactic Expansive."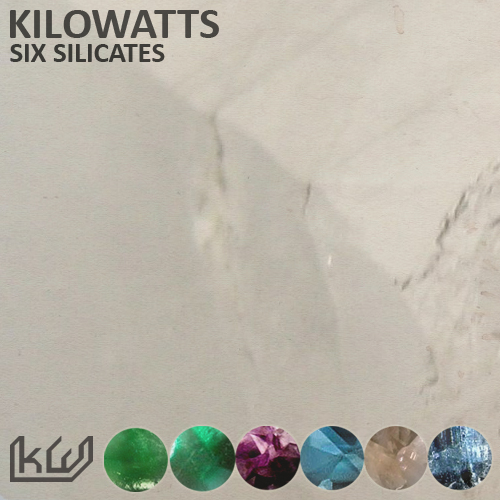 Track List:
01. Jade
02. Emerald
03. Amethyst
04. Zircon
05. Quartz
06. Kyanite
Track of choice: Amethyst.
音频片段:需要 Adobe Flash Player(9 或以上版本)播放音频片段。 点击这里下载最新版本。您需要开启浏览器的 JavaScript 支持。