by Test Tube Netlabel, Pedro Leitão:
Thomas Carter has yet another musical project called Minimal States, where he explores ambient soundscapes based on collected samples and field recordings.
'Like A Photograph' is the first set of a trilogy that Thomas intend to release on test tube.
This first work is heavily based on samples taken from the well known Fm3 Buddha Machine and field recordings collected by Thomas himself. With 15 minutes spent with each piece – 'Circadian Rhythms' and 'Steropsis' – Minimal States embraces the full spectrum of landscape generative ambient in its true form.
The artwork is yet another amazing work from Thomas' friend, Matthew Hawtin. Stay tuned for the remaining two parts of the trilogy.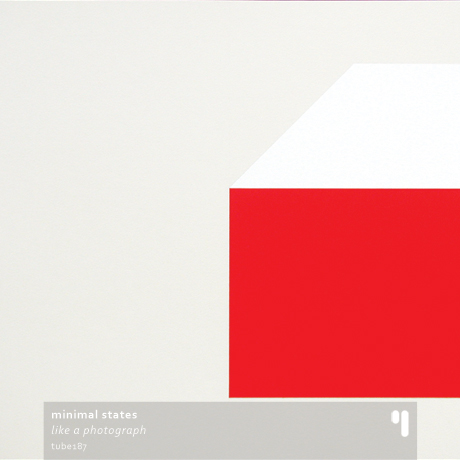 Track List:
01. Circadian Rhythms [6'16" – 10,2Mb – VBR]
02. Steropsis [4'00" – 6,38Mb – VBR]
音频片段:需要 Adobe Flash Player(9 或以上版本)播放音频片段。 点击这里下载最新版本。您需要开启浏览器的 JavaScript 支持。